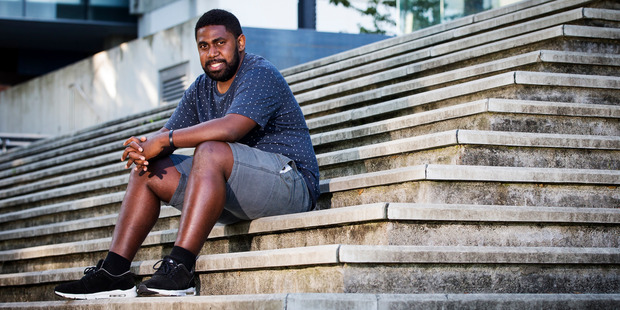 Nowhere is this more evident than the difference between my homeland, the Solomon Islands, and my adopted home, Aotearoa.
The Solomon Islands is made up of more than 900 islands with a population of more than 600,000 people.
It is my home, it is where my whanau is, and it is a place I am proud to represent on foreign shores.
For the last four years, I have been living in New Zealand. My experience here has transformed my way of thinking.
My journey to New Zealand started when I was a child. The people of the Solomon Islands love football, and I was no exception. I can still remember vividly the first proper football game I watched, at the local national stadium 'Lawson Tama'.
This moment was precious to me, and as I grew up, I realised that beyond watching my sporting heroes, I could start playing like them.
I travelled to New Zealand as part of the Solomon Islands national under-17 football side in 2011. Despite my spirits being dampened by heavy rain and cold Auckland weather, by the end of the tournament I was offered a scholarship to study at Saint Kentigern College.
It was here that I saw what these countries can learn from each other.
Life is peaceful and simple, and people smile endlessly, surrounded by beautiful islands. People focus on having fun, and making sure their families eat well.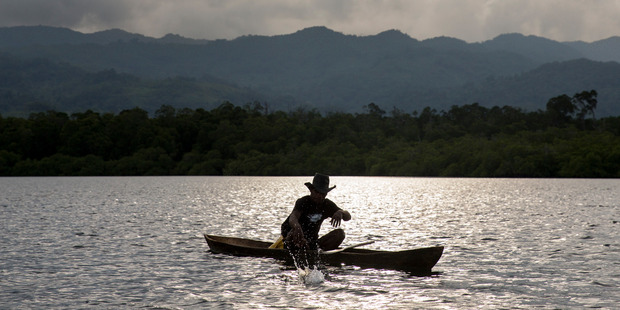 In New Zealand, the outlook on life seems buried under busyness. People communicate with each other through social media. They mind their own business and many do not know the names of their neighbours. They work hard to ensure they can meet their needs and wants – this is the source of their stress.
This busyness can also broaden horizons. Education in the Solomon Islands is limited. My school was 10km down the road. I walked there and back every day and $2 for lunch was probably the best my parents could give me. On many occasions, I went through school without food, and waited for dinner.
The classrooms were built with sago palm leaves as roofs and timber as walling. I could jump out of the window at the end of each lesson. I did not have the pleasure of owning a mobile phone so if there was something I wanted to tell my friends about, I had to walk lengthy distances to spread the news by word of mouth.
When I saw the opportunities here, it struck my heart that students had an advantage in the way their environment was set up, and allowed them to learn at a faster pace.
The sole focus of many schools there is written work, and students cannot experience sports, music and other parts of knowledge. This was challenging for me as a kid in love with football.
As a New Zealand high school student, I noticed a lot of different activities being organised in my school. I got involved in more sports than just football.
I believe that both countries can learn from each other, and students from both nations would benefit from exchanges.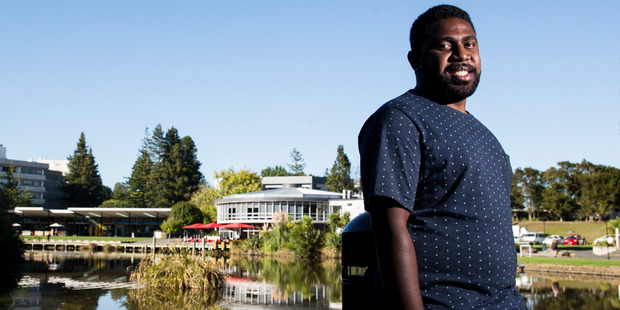 New Zealand students take their education for granted, while there are students in the Solomon Islands trying to cope with student life and being helpers at home. Many Solomon Island students have a lot of passion for an education they cannot get, and I think if Kiwi students saw this, it would make them feel more passionate themselves.
People in New Zealand are friendly, but I believe they can learn the value of community work from the Solomon Islands. Community is the core of building a united nation.
In the Solomon Islands, a community helps each other and never lets anyone fall behind. Communities help other communities and together everyone continues to live in peace.
The Solomon Islands are still developing. My heart is with my homeland, and I dream of being able to develop the younger generation, and guide them towards opportunities to learn. Already, through my studies at the University of Waikato, I am able to pass knowledge on to my family.
I admire Aotearoa, I love the Solomon Islands and I definitely love the people of these two great Pacific nations. By looking to each other, I believe we can pass on a brighter future to young people, whether they are living in villages or super cities, and create a more prosperous Pacific.
• Alex Waimora is from the Solomons Islands and studying at Waikato University on a scholarship.
How can I make a donation?
You can make online donations, phone donations and offline donations.
Phone donations can be made on 0800 90 5000.
SOURCE: NZ Herald