No pressure, says leader of 1983 Te Matatini winners as kapa haka festival kicks off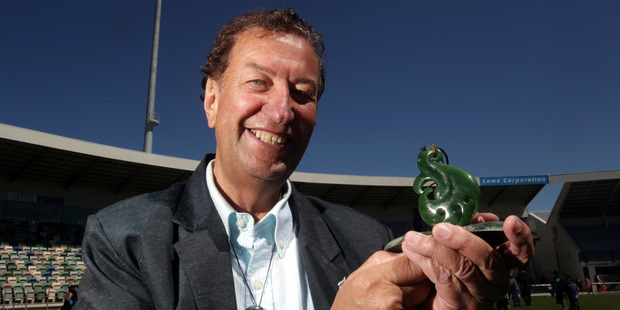 At McLean Park in Napier for yesterday's powhiri for the 47 teams in this year's festival at the Hawke's Bay Regional Sport's Park's Kahungunu Park in Hastings – from today to Sunday – he said his reminder for his successors was: "No pressure. No pressure."
But then he reminds them of the big win, which it repeated in Rotorua in 1996.
"It sets the bar," he said.
A Rotorua district councillor in his 40th year of local body service, Mr Maxwell and his late wife Atareta were immersed in kapa haka and Ngati Rangiwewehi, as they saw it lead the development of the iwi's people over the years, and among his roles yesterday was to bring back the Atareta Maxwell Memorial Trophy.
Sister of Sir Howard Morrison, she was the festival's top female leader twice, and it was after her passing 10 years ago that the greenstone trophy was produced by Mr Maxwell's younger brother, master carver Hepi Maxwell, to recognise those who succeeded her.
Like many at the festival, the whanau extensions abound. There's a nephew in Ngati Rangiwewehi Kapa Haka vintage 2017, and Mr Maxwell's daughter, former festival performer Kahurangi Maxwell, will be among a team of presenters with Maori Television in its full cover of the performances.
Trevor Maxwell says the benefits of Te Matatini's development are everywhere, not simply in the realm of performing arts.
He recalls smoking during practice in the era of the 1983 win was common. Now it's banned, by popular consent, anywhere near the environment, and other unhealthy indulgences are replaced by such ventures as "going to the gym".
"What I love is that it is so strong now," said Mr Maxwell, whose Ngati Rangiwewehi hit the ground running today, on the boards at 11.21am, the fifth performance of the festival.
"I'll be in the grandstand, relaxing. But I will be a little bit nervous."
SOURCE: NZ Herald
Image above story is courtesy of Tourism New Zealand